Our experienced team of skin care experts work to develop specialized programs to meet the individual needs of each client. Your skin care is our job, and we take it seriously. We place you on the path to the healthiest and most beautiful skin you can have.
Explore Your New Gateway
A more beautiful you starts here! Our wide array of services will leave you feeling relaxed, rejuvenated and glowing!
Medical Aesthetics & Spa Professionals
Face It is the number one trusted med spa in Connecticut and surrounding areas. Our goal is to make everybody feel comfortable and confident with their individual appearance, and help people to find their sense of empowerment and enlightening self-confidence.
Anita A. Wolf, RN & Owner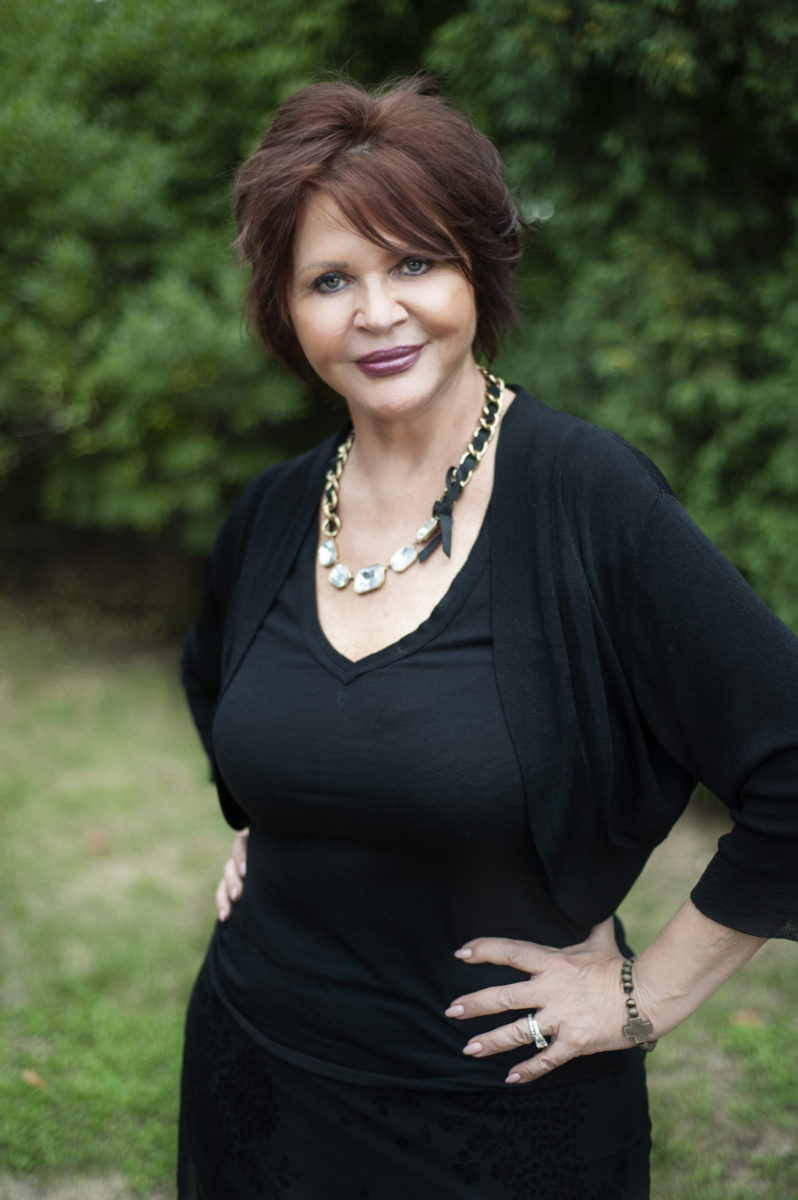 Anita Wolf RN is one of the Top 100 Injectors in America, a Top 1% Galderma National Trainer & Injector, & the owner of Face It Med Spa. She is one of the top 30 trainers in the country for Galderma. Anita has been an aesthetic medicine practitioner since 2004. During this time, she has performed thousands of skincare treatments, including advanced laser techniques and all forms of injection treatments. She is currently certified in over 22 aesthetic procedures. Anita is a sought-after instructor, having taught these procedures to Dermatologists, Plastic Surgeons, Physicians, Physician Assistants and Advanced Practitioners, and Registered Nurses across the United States. Helping women and men address skin problems and challenges — aiding them to feel more confident day after day — and providing a softer, more natural appearance is what Anita does best. "Making someone look unnatural is not my thing. I have and will turn clients away (who want more and more) telling them it is not my preferred style. Honesty is always the best policy! That's my motto!"
As a Registered Nurse with over 20 years experience & a five-year background in Oncology, Anita deeply cares about Breast Cancer Awareness.
Julie Ouellette, NP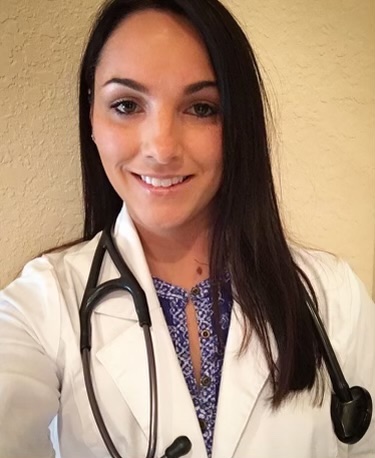 Julie is a local of Central Connecticut and a 2002 Graduate of Bristol Central High School. She initially started in the medical field as a medical assistant in urgent care and endocrinology. In 2008, she earned her degree as a Registered nurse through Goodwin College in East Hartford, CT. Julie has extensive nursing experience including med/surgery, bariatric surgery, cardiology, NIH certified in stroke, postpartum care, NICU, medical ICU, and became a case manager for hospice home care. She also received an award for Professionalism in Nursing.
She later moved to Lakeland, Florida, which she resided for 5 years while earning her Master's degree in Family Nurse Practitioner, as a Magna Cum Laude graduate of South University of Savannah, Georgia. In 2018, she returned to CT to become a medical provider in Urgent care.
With over 17 years in the medical field, she has trained many registered nurses and was a preceptor to multiple nurse practitioner students. She has enjoyed her years working with a broad range of patients and in various medical settings.
Julie has always had a passion for health and wellness but realized her passion for Aesthetics after having medspa treatments of her own. She realized how important it was to do things to make herself happy and to feel beautiful and rejuvenated like she strives for when treating her patients. Fillers and neuromodulators are all part of her skill set. Julie was certified in aesthetics through an accredited school of aesthetics owned and operated by well-known plastic surgeons. She also had additional training with Anita Wolf RN, owner of Face It Medical Aesthetics & Spa in West Hartford, whom she now works alongside!
Julie and her beau enjoy life together as they try to better themselves every day. They love their awesome German Shepard dog named Zane and have a twin niece and nephew that they adore. Family and friends are extremely important to them and they appreciate every second of life!
Jodi Kiger, M.Ed

Jodi Kiger is a licensed medical aesthetician with over twenty-five years in the field of aesthetics. Before joining Face It Medical Aesthetics, Jodi was an aesthetician and guest lecturer at Canyon Ranch Health Spa in Lenox, MA, treating and educating guests on the most innovative skin care treatments. She attended the Catherine Hinds Institute of Aesthetics for her advanced aesthetics licensure and received her certification in medical aesthetics at the Aesthetic Science Institute. Jodi has served in the United States Air Force as an Intelligence Analyst and holds a Bachelor in English and a Master of Education in Research & Globalization. Offering a holistic approach to skincare, Jodi seamlessly integrates a variety of treatment modalities resulting in beautiful skin for a lifetime.
Luanne Hespeler, MPAS, PA-C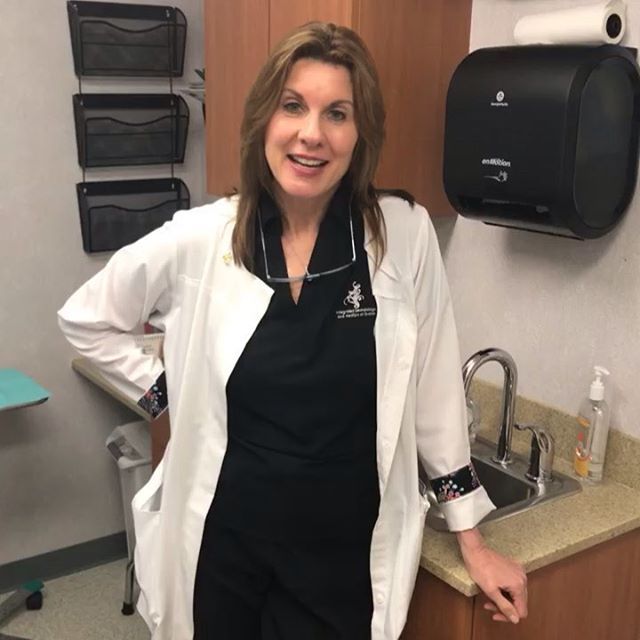 "I would like to specially thank my provider, Luanne Hespeler, for providing professional services, and to her friendly office staff. I have had skin issues ever since I could remember, growing up as a child. Most recently, she treated my skin needs with the most respect and professionalism. I thank you for that. I can honestly say, and it shows, that you are in a profession that you really love by the way you treat your patients. I was lucky to have had the opportunity to be one of your patients." – Julie A.
Luanne is a local of southeastern Connecticut and a 1984 Fitch High School graduate.
She earned a Bachelor of Science as a Magna Cum Laude graduate of Gannon University in Erie, PA. and a Masters Degree from the University of Nebraska. She has completed an extensive Dermatology Fellow program through the Society of Dermatology Physician Assistants and is a member of the American Academy of Physician Assistants. With over 30 years in clinical practice Luanne brings vast experience to IDG. She has enjoyed her years working in surgery and managing ICU patients. Previously practicing in Oncology/ Hematology and Palliative care Luanne felt honored and privileged to care for patients during their most difficult journey.
Luanne enjoys medical dermatology and loves treating Acne and Eczema. Yearly skin checks along with the surgical management of skin cancers and lesions are her favorites.
Luanne has also developed a passion for Aesthetics with a signature "soft and subtle" correction style in facial rejuvenation. Fillers, neuromodulators and Sculptra are all part of her skill set. Luanne has also completed certification training to perform PDO thread lifts. As manager of our Medspa she works closely with our Aestheticians to provide a team approach in patient care. She also works with Anita Wolf RN owner of Face It Medical Aesthetics & Spa in West Hartford.
Luanne has been married to her best friend John since 1984. They have three children, Tyler, Jessica and Chloe. Their lives revolve around family and they realize each day is a gift!
Andrew Baxter, MD
Medical Director Dr. Baxter has been practicing in the Hartford area for over 15 years. A graduate of the University of North Carolina School of Medicine, he completed his residency and fellowship training at the University of North Carolina hospital and returned to Connecticut to work as a Staff Physician at Hartford Hospital. In addition to his position there, Dr. Baxter holds a faculty position at the University of Connecticut Health Center.