Our experienced team of skin care experts work to develop specialized programs to meet the individual needs of each client. Your skin care is our job, and we take it seriously. We place you on the path to the healthiest and most beautiful skin you can have.
Explore your new gateway
A more beautiful you starts here! Our wide array of services will leave you feeling relaxed, rejuvenated and glowing!

Medical aesthetics & spa professionals
Face It is the number one trusted med spa in Connecticut and surrounding areas. Our goal is to make everybody feel comfortable and confident with their individual appearance, and help people to find their sense of empowerment and enlightening self-confidence.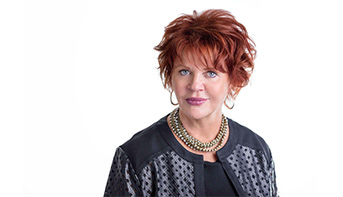 Anita A. Wolf, RN & Owner
Anita has been an aesthetic medicine practitioner since 2004. During this time, she has performed thousands of skincare treatments, including advanced laser techniques and all forms of injection treatments. She is currently certified in over 22 aesthetic procedures. Anita is a sought-after instructor, having taught these procedures to Dermatologists, Plastic Surgeons, Physicians, Physician Assistants and Advanced Practitioners, and Registered Nurses across the United States. Helping women and men address skin problems and challenges — aiding them feel more confident day after day — and providing a softer, more natural appearance is what Anita does best. "Making someone look unnatural is not my thing. I have and will turn clients away (who want more and more) telling them it is not my preferred style. Honesty is always the best policy! That's my motto!"
Camille Karalekas, APRN
Camille is a masters-degreed Nurse Practitioner who has devoted her nursing career to the specialized field of cosmetic dermatology. Having completed extensive training in Cosmetic Dermatology, Camille ranks among a specialized group of Nurse Practitioners who are skilled in performing treatments with injectables, laser application, CoolSculpting, Ulthera, Thermi-Va, Chemical peels and sclerotherapy.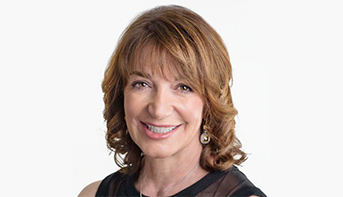 Nancy Rinaldi, LE
Nancy has been in the skincare industry for over 25 years. She is highly knowledgeable about all aspects of skincare and is currently a national educator for SkinCeuticals, among the leading manufacturers and suppliers of medical-grade skincare and chemical peel products. Nancy will discuss all your skincare options, ensuring you receive the most effective, efficient treatments to attain your skincare goals.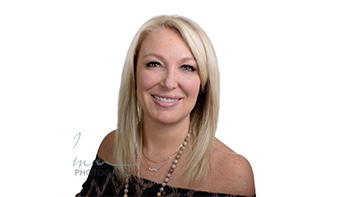 Sharon Coppola
Manager
Face It clients are always greeted with a smile by Sharon at the front desk! As Anita's "right-hand" woman, she makes scheduling an appointment at Face It a quick and easy process. Sharon, in the past, has been an owner/operator of Polished Performance LLC a full service salon in Rye, NY. She has two beautiful girls who are currently in college and a wonderful husband of 25 years. Say Hello when you call in!
Andrew Baxter, MD
Medical Director
Dr. Baxter has been practicing in the Hartford area for over 15 years. A graduate of the University of North Carolina School of Medicine, he completed his residency and fellowship training at the University of North Carolina hospital and returned to Connecticut to work as a Staff Physician at Hartford Hospital. In addition to his position there, Dr. Baxter holds a faculty position at the University of Connecticut Health Center.
Agnes Domurad
Agnes is a Licensed Massage Therapist experienced in Thai Massage, a form of therapeutic muscle stretching. She received her Medical Massage Therapy Certification at the Galen Institute in Wethersfield, Connecticut. Her treatment options include the Swedish Massage, Aromatherapy, Hot Stone & Deep Tissue Massage. She also has experience with Sports Massage, Trigger Point Massage, PNF Stretching, Myofascial Work, Orthopedic Message for Headaches, Neck Pain & Shoulder Injuries.
Jodi Daniels
As a Certified Environ Skin Care Specialist, Jodi has over 25 years experience in the aesthetic field. She is experienced with the following treatments: HydraFacials, Microdermabrasion, Rezernarate Nano Technology, Dermplaning, Cool Peel Technology, Microneedling, UltraShape Power: Body Contouring, Cool Stone Therapy & Silk Peel Dermalinfusion. She specializes in mature skin, acne & hyperpigmentation. She is well-versed regarding advanced skin care treatment including Oxygen Therapy, Micro-Current Facial Rejuvenation, Chemical Resurfacing & Collagen Induction Therapy. She has guest-lectured regarding innovative skin care treatments & received an award for excellence in customer service.