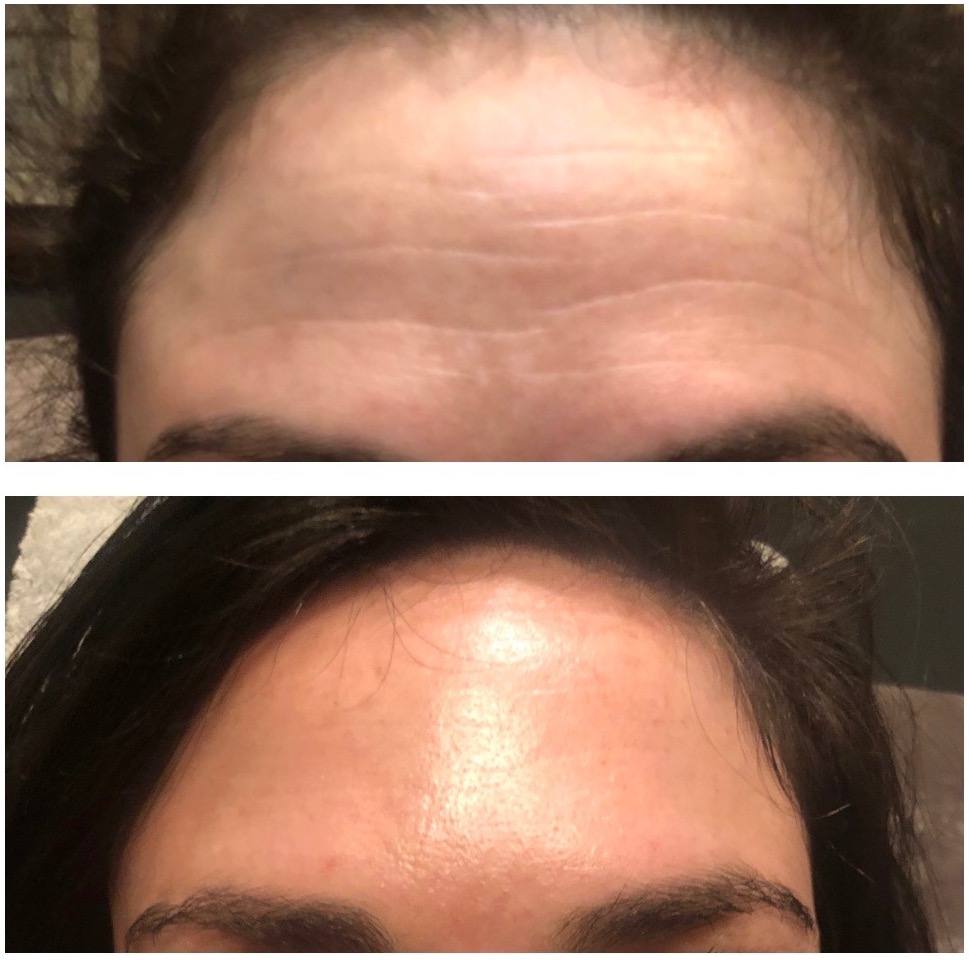 BOTOX® Cosmetic is a prescription medicine that is injected into muscles and used to temporarily improve the look of both moderate to severe crow's feet lines and frown lines between the eyebrows in adults.
3 THINGS TO EXPECT WITH BOTOX ® COSMETIC TREATMENT
Real, noticeable results—you may begin to notice results within 24 to 48 hours for treatment of moderate to severe frown lines. Results may vary.
Some patients report that being injected with BOTOX® Cosmetic feels like a pinch.
The actual injection time takes about 10 minutes.
This week's "before and after" photo! Book your #botox appointment for younger looking skin: www.faceitct.com/book-appointment.html.

Posted by Face It on Saturday, January 9, 2016